Words can not adequately express my love for this game. But as it is a game all about communication, I'll give it my best shot.
Dixit is a board game based on voting, communication and gorgeous art. How perfectly appropriate for this week. The cards are beautiful and sometimes dark. Handbag vomit card is one of my favourites (I don't think this is it's official name). Mainly because it resonates with my own personal handbag issues:
One of the lovely things about Dixit is the odd nature of it: many of the illustrations are very strange; you keep score by moving wooden rabbits (rabbeeples if you will) round the board. Why? Why not. Dixit has a fantasy 'once upon a time' feel that encourages players to unleash their imagination.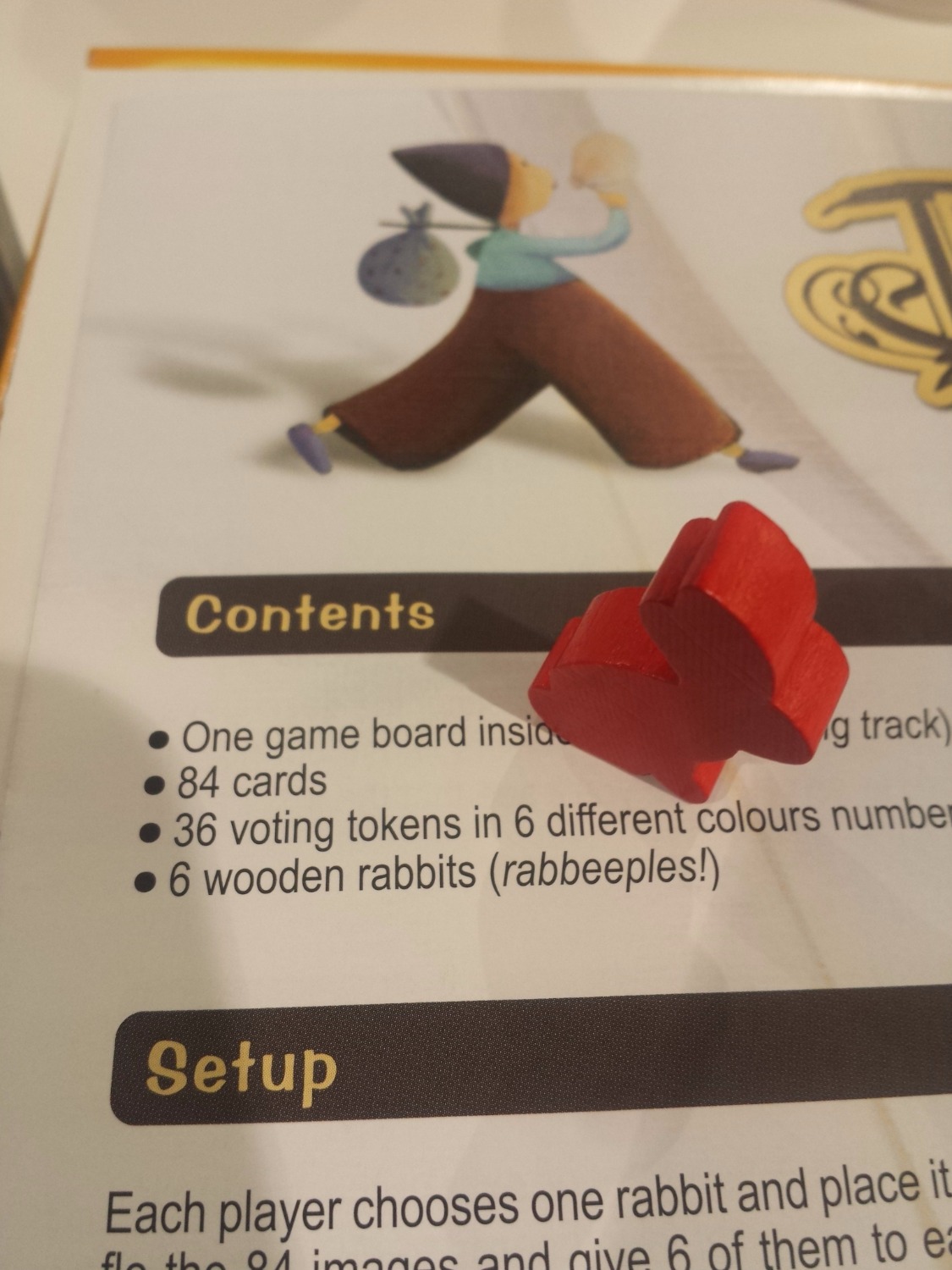 Dixit is a simple game to learn.
Each player has a hand of 6 cards.

Player 1 chooses one card from their hand. They describe the card using a word, a phrase, a line from a song, a sound: anything which for them encapsulates the image. The put the card to one side, face down.

The other players now choose a card from their hand which best matches the phrase Player 1 has said. They hand their chosen card to Player 1.

Player 1 shuffles all the chosen cards, along with their own choice and then lays the cards out face down. As they lay them out they number them.

The other players must then vote on which card they believe Player 1 chose. They place their numbered voting chips face down and reveal their choices simultaneously.

If no-one or everyone correctly identifies Player 1's card then Player 1 score nothing. Nothing at all. Not a sausage. (Other players score points for correct identification and for having people vote for their chosen card.)
And this, this is the nub of the game. You must be specific enough to enable people to identify your image but vague enough that not everyone gets it. This is a skill which requires adept communication and throws up interesting and diverse challenges whether playing with friends or strangers. For me, this is the beauty of the game.
Not only is Dixit a fun, entertaining game but it also has serious social skills benefits. It encourages empathy and imagination. A perfect game for those who may find those skills challenging.
It also makes it an ideal game for team building exercises. Playing with people you 'sort-of know' is at times funny and always enlightening.
Plus it gives you the opportunity to say Rabbeeples. I mean, really, what more could you ask for from a game?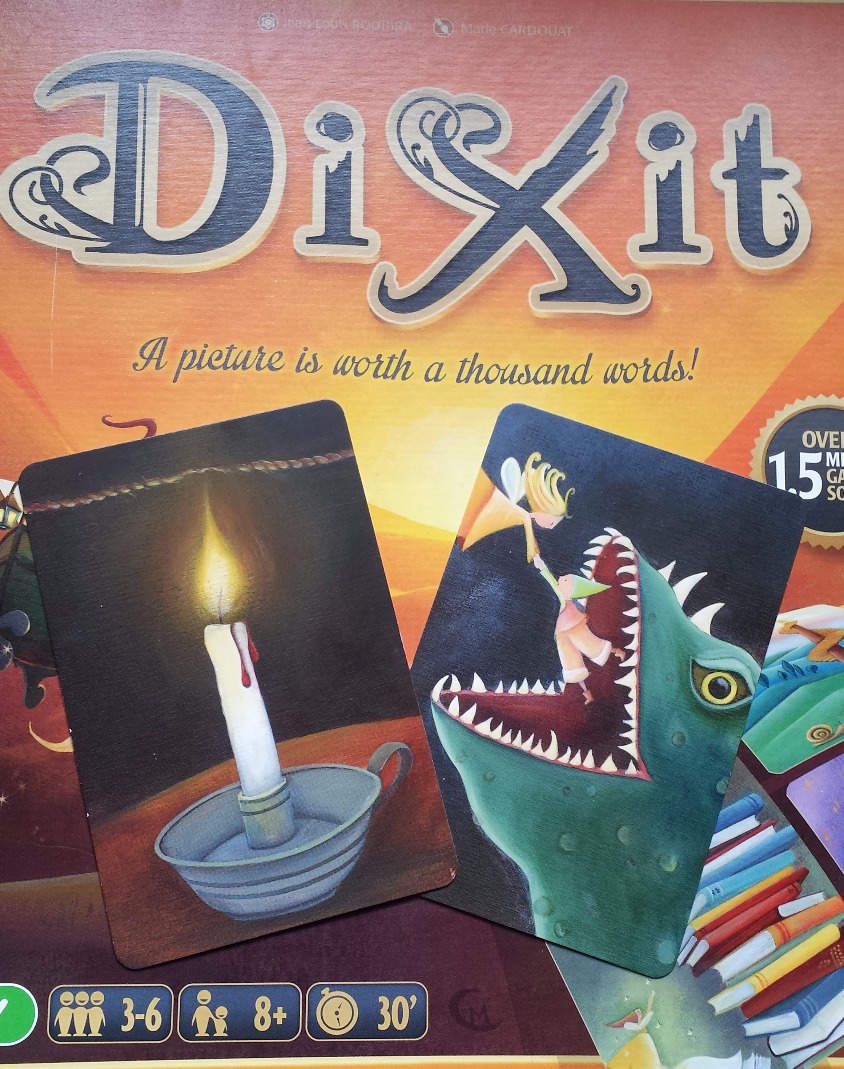 Share your handbag vomit pictures with me on Instagram, Twitter or Facebook @cardsordie