It's Summer. I know it must be because lots of Morris Dancers got up at ridiculous o'clock this morning to dance the sun up for us. And that's got me thinking about Summertime games for those lazy summer evenings. While you read on, why not have a background track to get you in the Summer mood…
Neighbours the Board Game
What evokes summer more than throwing a shrimp on the barbie, watching Bouncer splash about in the pool with Scott and Charlene, and cracking out a classic retro game?
Everybody needs good neighbours and you can join forces with yours in The Neighbours board game to create the best plotline ever. I have thoroughly enjoyed playing this game and it's had good reviews from events too. Now – whenever I read the word "hilarious" in a review part of my soul dies, but honestly Neighbours
is
hilarious to play (admittedly we consumed wine while we played), but it is a fun game – and the plot lines you create have to be grammatically accurate, which pleases me more than I can tell you. Pretend it's the 80s, pretend it's sunny, and dive right in!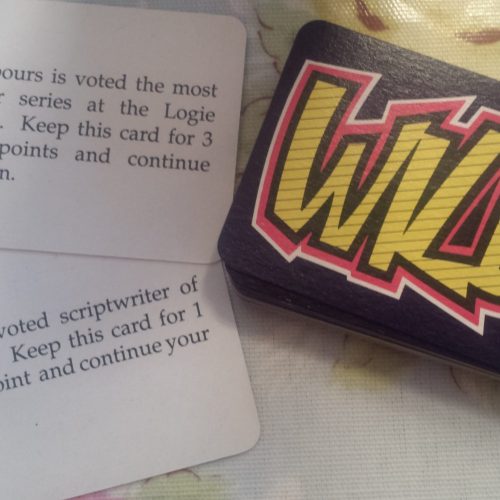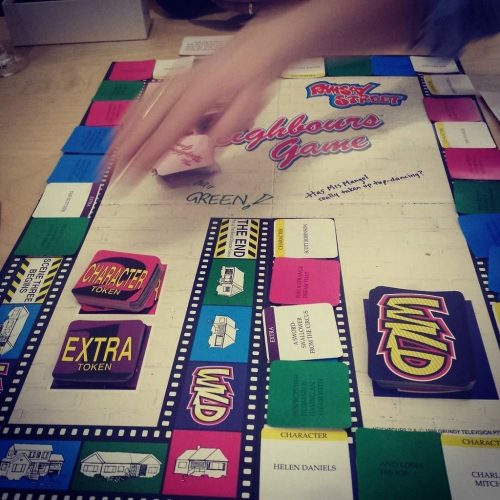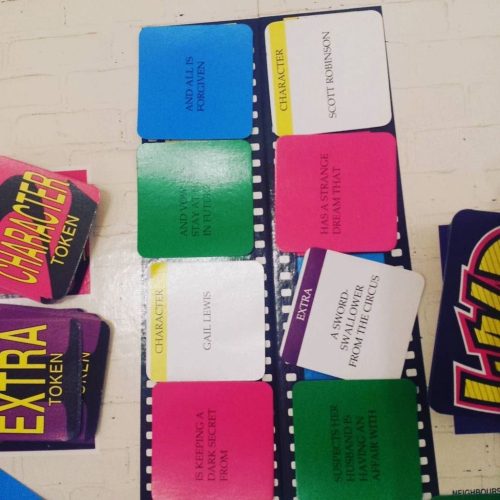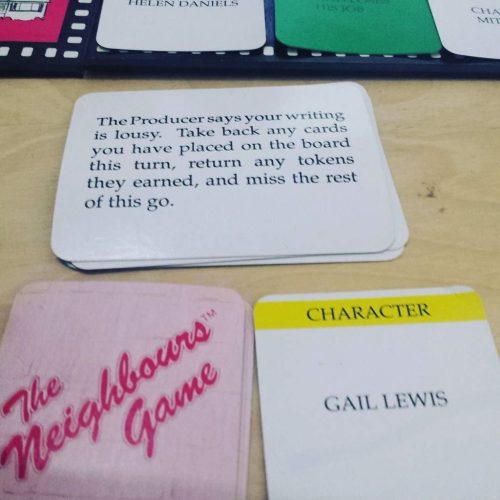 If for you, Summer is a time of fine wines, medieval castles and drinking dodgy homebrew (that's basically what Monks did, isn't it?) then Carcassonne is the game for you. Create your own beautiful settlement with luscious farm lands and well tended gardens. Watch out for robbers and farm boundary confusion (it's just like The Archers) and ask yourself the perennial Carcassonne question: why do farmers lie down?
Or if you're feeling really decadent, why not check out the real Carcassonne:
http://fiveminutehistory.com/10-amazing-facts-french-medieval-city-carcassonne/
And finally, as I eluded to earlier, nothing makes summer for me more than the Morris. Here's my boy dancing the sun up last year (photo courtesy of Karen Fretwell). My summer is always full of dancing and colour.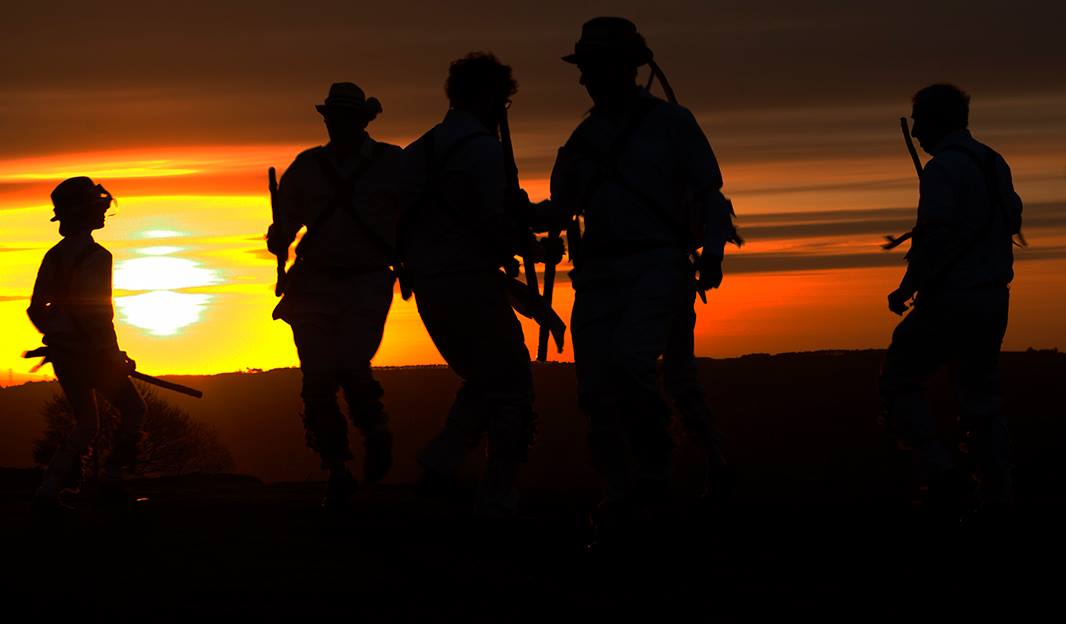 On May 19th -21st, I'm excited to be celebrating all things folk at Shepley Spring Festival, bringing with me 150 games. Amongst them is Nine Men's Morris, which dates back to the Roman Empire, and is referred to by Shakespeare as an outdoor game in A Midsummer Night's Dream ('The nine men's morris is filled up with mud'- Summer and rain how very English; how very festival). Not only does it epitomise Summer but it is the ultimate retro game!
Pit your wits in this traditional strategy game – place and move your pawns carefully, creating 'mills' (lines of three), allowing you to remove one of your opponent's pieces from the game. The game ends when there are no more legal moves left or one player is reduced to two pieces in play. It's a relatively straightforward strategy game. For me, that makes the perfect strategy game , a few simple rules but lots of potential depth – good for quick play and not too difficult to concentrate on with your pimms or prosecco – another Summer requirement.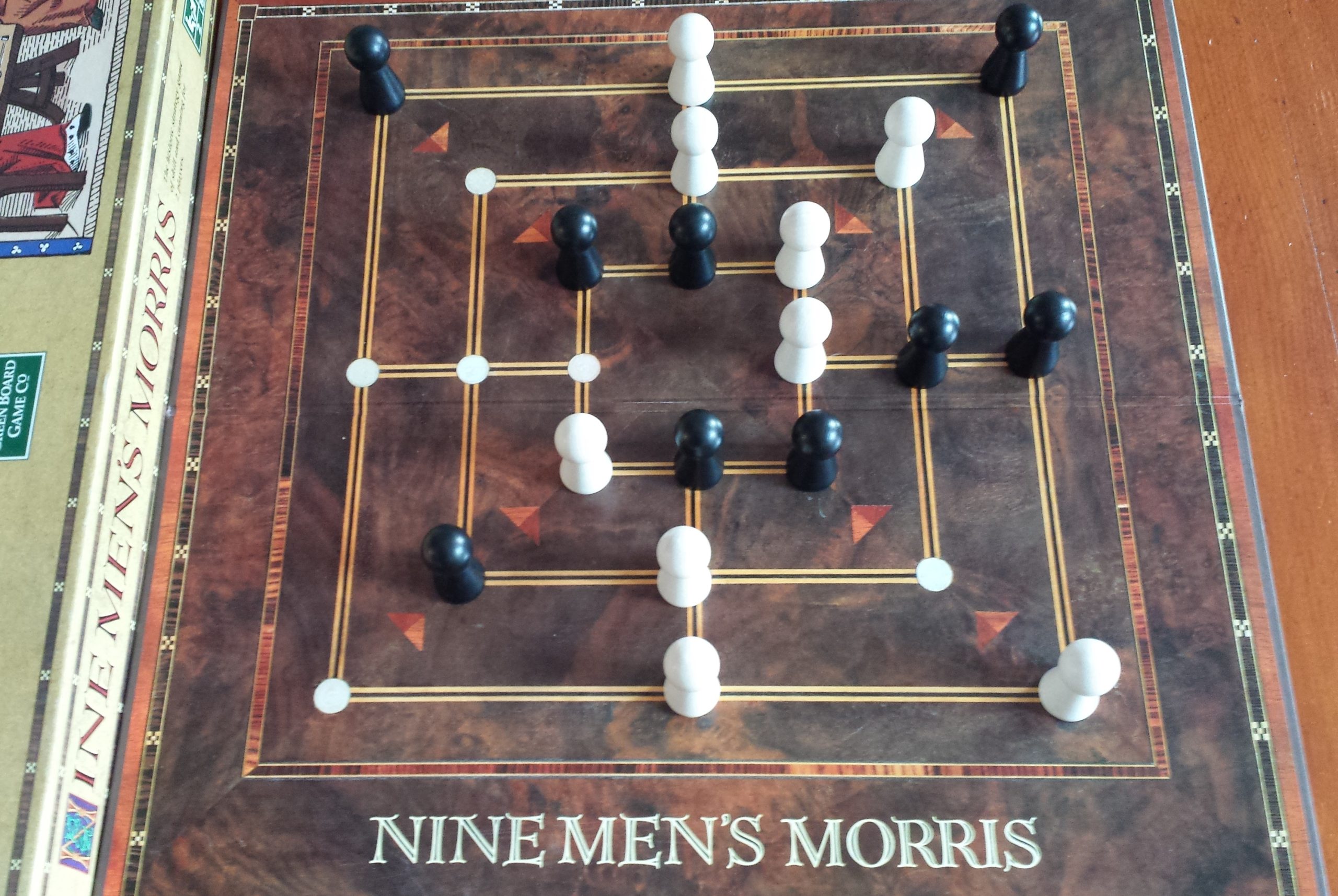 But if you can't wait for Shepley, come and see us at The Abbey Inn, Horsforth on Wednesday night. There won't be Morris dancing but there will be many, many good games…