Since I started Cards or Die I have reviewed many, many diverse games and I have never knowingly missed an opportunity to witter on endlessly about the joy of nice components. So here it is, at last – a whole blog about gorgeous components all very kindly sent to me from Long Pack Games. So whether you are looking for some design inspiration or you just fancy having a look at some lush components – here you go! They sent me a Designer Pack which showcases their products as pictured above and a massive box of games – pictured below.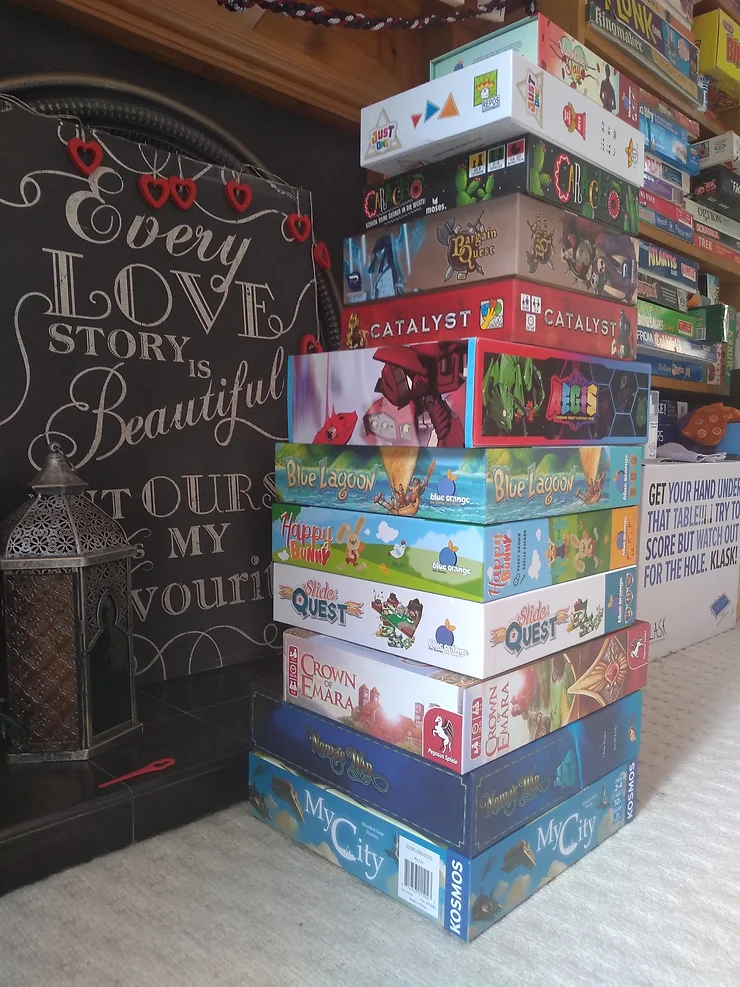 I can't claim to have played all of them…yet…. but I have assiduously examined their components.
I try to avoid negative comparisons in reviews but boxes are the one area in which I fall down. When I'm judging the box you have chosen to put your beautifully designed game in I am unavoidably considering the packaging hell that is Abalone in it's weird hexagonal box, Uno in a double width tuck box, and that one that I can never get the lid off – it involves a lot of shaking and usually takes two people. I forget the name which is why it catches me out each time – no-one wants to start a board game with a box wrestle.
I am happy to report that all of the boxes that LongPack games sent me tessellate pleasingly and they all opened easily (not too easily though – when packaging your game you also need to consider will it survive a Rodney Smith box toss?). The boxes for Caracho and Throw Throw Burrito even had a cut out for ease of opening.
Usually my favourite box type (yes I have a favourite box type – what of it?) is a magnetic closer like the one Valentine's Day comes in but they also sent a drawer style box with their Designer Pack in that may be a contender for favourite box design.
The best box by far though was the Slide Quest box which is an integral part of the game. The levers, which allow you to steer your knight to victory avoiding traps and monsters, rest in cut outs on the box: ingenious.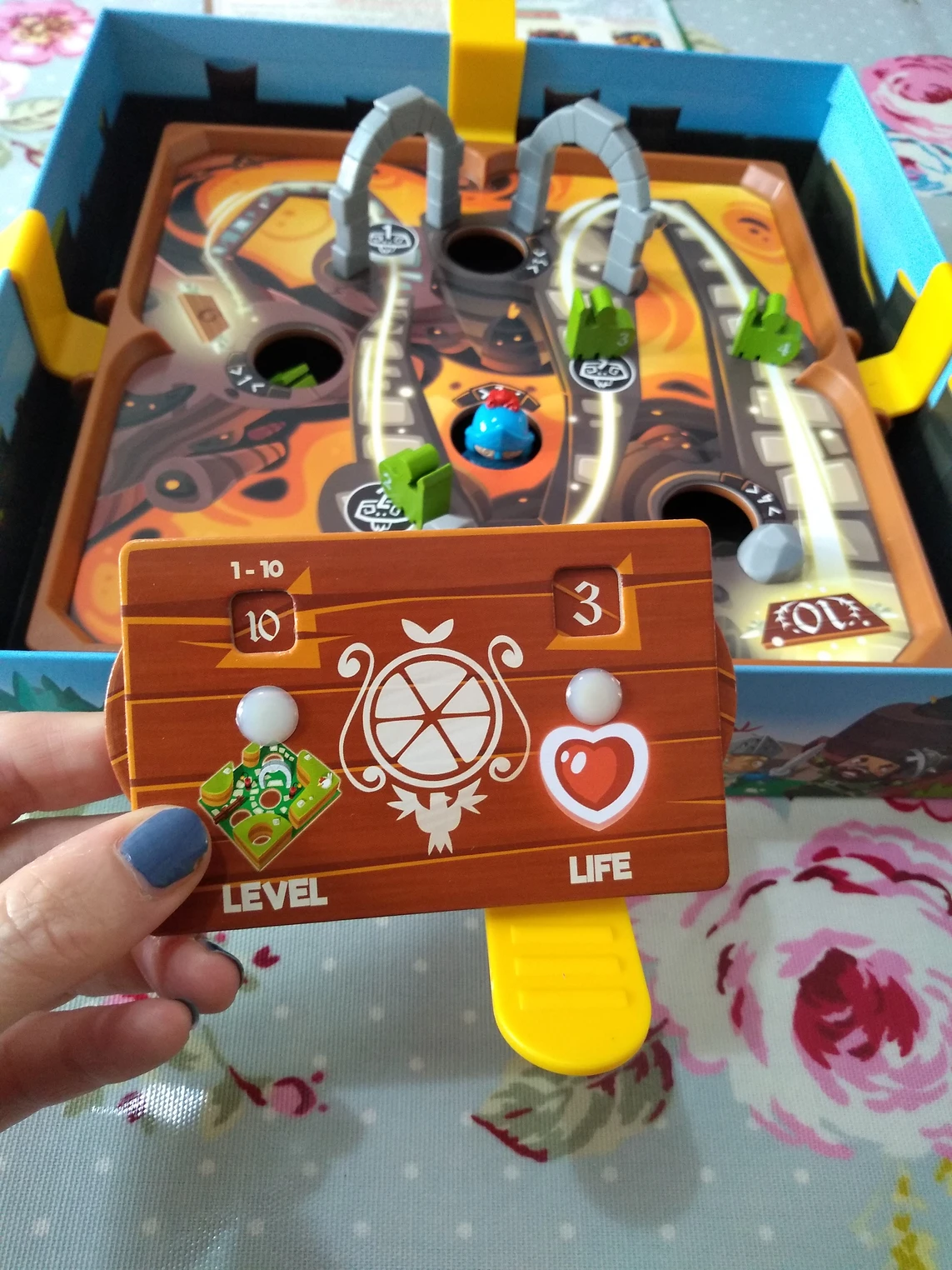 The punchboards in many of the LongPack games come with a corner thumb hole so that you can easily free them from their box and get punching. These beauties are destined for Scrap Store Leeds so they can have a second lease of life. Nearly every piece popped out cleanly or with just a little wiggling.
In the designer pack the little press out factory had multiple layers to press out. Even though it was already 3d this added a really effective edge to the model.
The board for Catalyst locks together like a jigsaw enabling the game to fit in a small box and still have a thick sturdy game board. In Crown Of Emara the board joins like this and is also double sided – giving you a choice of a lighter, plainer graphic if that suits you better.
Slide Quest comes with a clever little gadget for saving your game so that you can pack away mid way through and not lose your progress. What a brilliant idea, especially for younger players and for games that require a lot of setting up. You can see it in the picture above.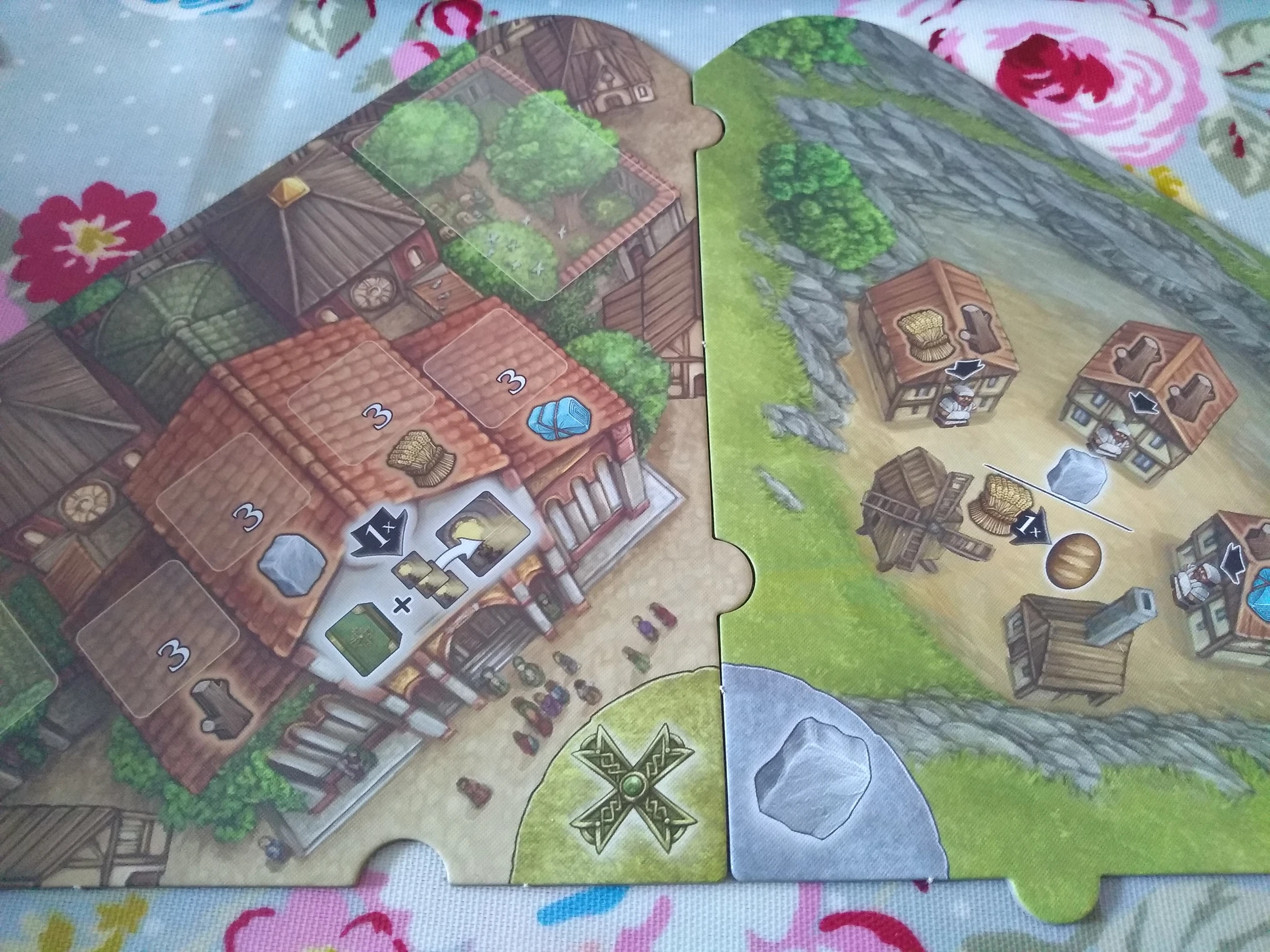 They offer a variety of quirky pieces – the small shiny hearts in Valentine's Day, the cool cardboard cars in Curacho, the double sided islander and boat pieces in Blue Lagoon. In Happy Bunny little plastic carrots of varying lengths are 'planted' in the box – you work co-operatively to bring the biggest and best carrots home for the bunny's family. Nemo's War has actual jewels – which always makes me want to play a game! While Just One comes with wipe clean plastic easels and whiteboard pens with attached rubbers.The chunky wooden components in Crown of Emara are particularly lovely. I love wooden pieces in a game – tactile pieces are a feature of many of my favourite games and wooden pieces transport me straight back to childhood – the little huts in Blue Lagoon are a particular favourite.
Throw, Throw Burrito, which involves collecting a matching set of cards so that you can launch squashy Burritos at each other, comes with super soft squishy Burritos. After numerous outdoor games and people with questionable aim, I have had to wash these with soapy water and they've come up great! So, I'm optimistic that they will stand the test of time!
Many of the games also included ample plastic bags to sort your pieces into. This is something that Weird Giraffe Games and some others always do and although I imagine it is a low cost addition I love the fact that someone has thought of it. It makes a difference and is definitely worth considering.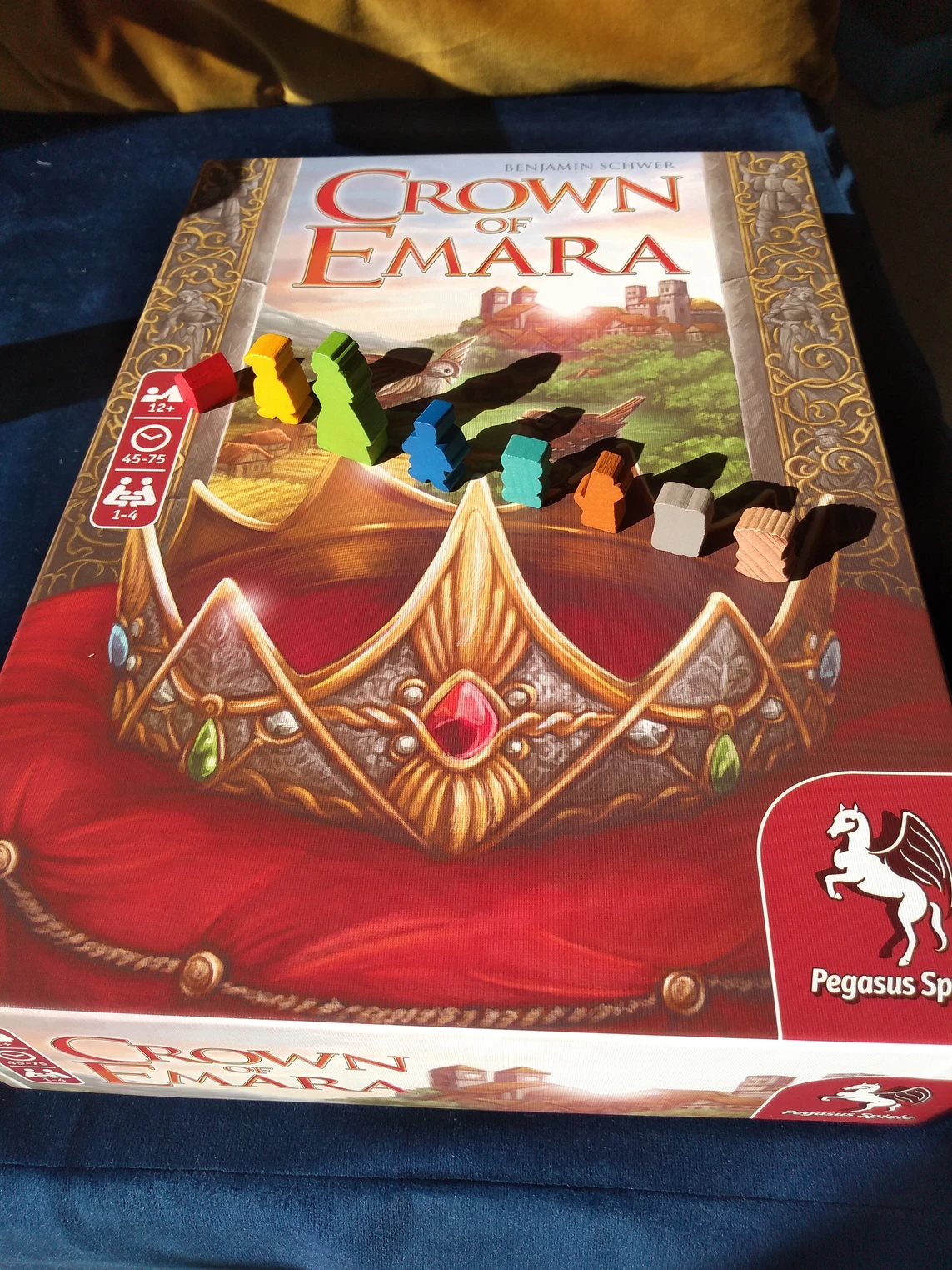 I am very conscious that a lot of the parts I have mentioned have plastic involved. It is possible to avoid plastic completely as Blue Orange have demonstrated in many of their games and some of the games here have managed. LongPack games do use eco-friendly raw materials too as well as using non-toxic printing ink, non-toxic play mats etc. They have said that they are working closely with their clients and suppliers and producing more green products than ever before. They have also planted lots of trees around the factory to contribute towards offsetting their carbon emissions. The plastic pieces do seem well made and I would hope that they will be usable for a long time. Of course to properly test that I would have to schedule this review for when I'm passing the games on to great-grandchildren. When I look at the components in some of my retro games I am amazed how long they have remained intact and I hope that these games will have long and productive lives.
LongPack of course produce cards of various thickness and finish and dice with all sorts of designs as well as standard dice. The picture shows the dice that come with the car racing game – Caracho. LongPack also offer consultancy so you can always chat to them about your ideas. I know that the fact I haven't played all of these means that there will be parts that I have underappreciated, that play into the mechanic or work really well but I hope this has given you some ideas whatever stage of design you are at.